Home > Fashion > Fashion Articles and Fashion News
Personal Stylists: Helping you Choose the Perfect Wardrobe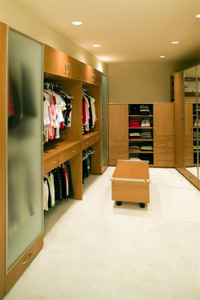 Choosing the perfect wardrobe for yourself and keeping on top of the latest fashion trends can be a lot easier with the help of a personal stylist.
People that use the services of personal stylists range from the general public to actors and business people. With services starting at around $100 per hour, it can be a well worth investment.
The goal of a personal stylist is to help their clients give the right impression to the people that they deal with on a daily basis.
Personal stylists begin by analysing their client's lifestyle and body image. They will then help choose the right pieces of clothes, shoes and accessories, give advice on how to best apply your makeup, how to wear your hair, and tell you what you might need to fix or work on.
In giving their advice, personal stylists will consider various factors such as your body type, facial features, and colouring.
With the advice of a personal stylist, you will be able to make better and more confident choices when picking and buying your clothes.
More latest fasion articles
Personal Stylists: Helping you Choose the Perfect Wardrobe
High School Formals: Tips for Finding the Perfect Formal Dress
Choosing Perfect Shoes to Match your Outfit